Innovation Takes Shape
The Next Dimension In  Pneumatic Elevators
Pneumatic Vacuum Elevators, LLC
From the inventors and original manufacturers of the Vacuum Elevator comes the next evolution in home accessibility, The Cube. Revolutionizing how people and goods are transported vertically inside their homes, Pneumatic Vacuum Elevators, LLC (PVE) is an innovative, technology driven company that has remained on the forefront of Pneumatic Technology® since the company was founded in 2002. Headquartered in Miami, Florida, USA, PVE utilizes materials and components of the highest quality and is proud to manufacture safe, reliable, and eco-friendly home elevators for use worldwide.
By using Pneumatic Technology® to generate areas of higher and lower atmospheric pressure within the cylinder hoist way, home elevators produced by PVE combine a vertical cylinder and a fully enclosed car that smoothly moves up and down by air-suction and gravity. Resting on the existing ground floor, these self-supporting, panoramic elevators require much less space, energy and maintenance when compared to other through-floor lifts. Rather than using cables or pistons, PVE manufactures the only elevators powered by the most abundant resource in the world… AIR!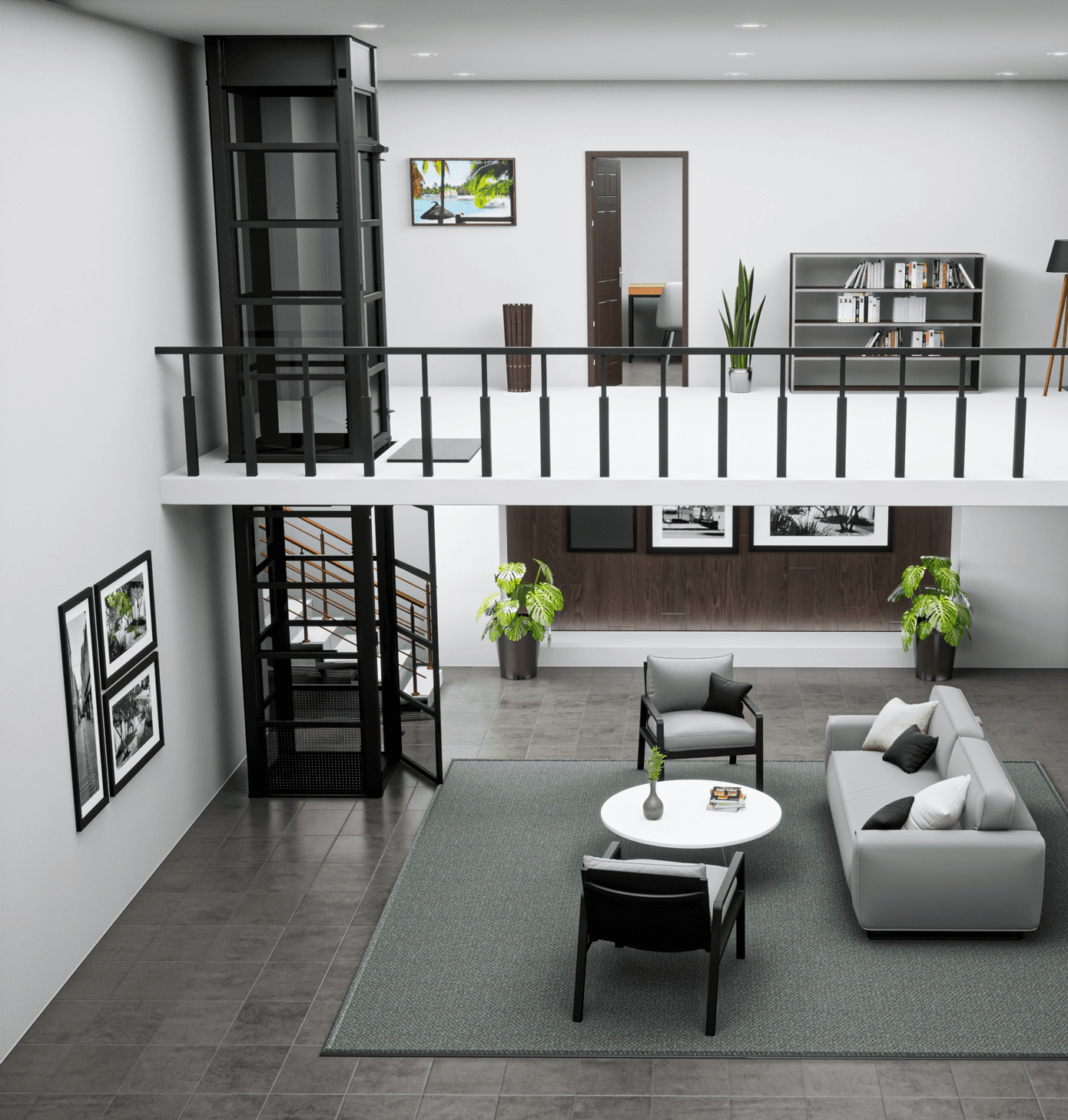 Based around our patented technology, PVE has successfully installed over 25,000+ Pneumatic Elevators worldwide in over 100+ countries globally. With subsidiaries in Europe & India, PVE partners with authorized distributors around the world to ensure all end users the best in quality installation and service for their home elevators.
PVE is constantly expanding and if you are currently involved in the elevator industry, we would be pleased to hear from you as a potential dealer or you can join our dynamic and motived sales team by submitting your inquiry below.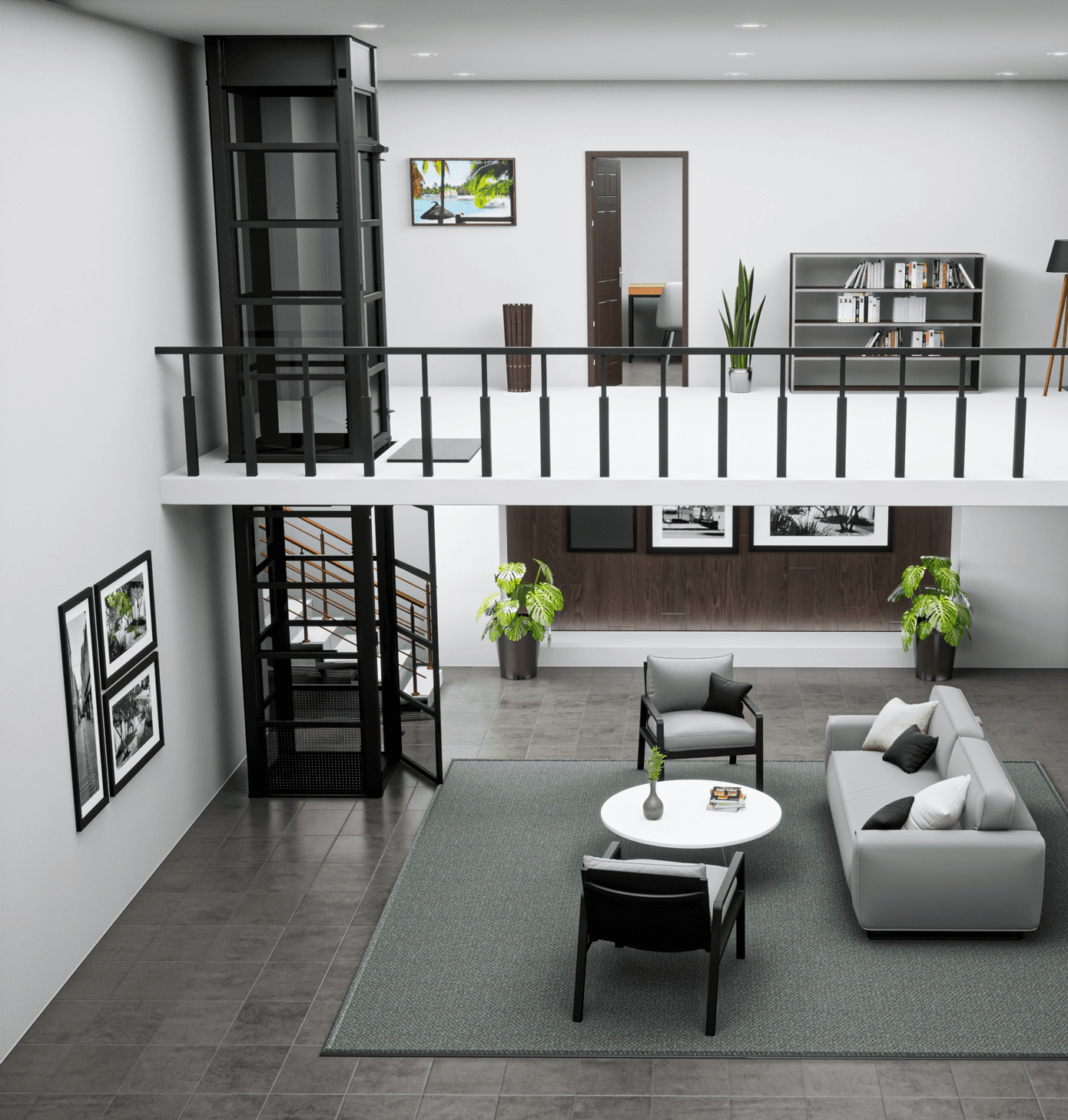 Residential Elevator Features
Efficiency and Innovation: Home Elevator Features For Accessible Living
Easy-To-Install
2-Story Installations Being Completed In As Little As 1-2 days
Compact Footprint
Space-Saving Residential Elevator Able To Transport Up To 2-Passengers
Affordable Elegance
Attractive & Aesthetically Pleasing Addition To Any Home
360° Degree Visibility
Square Design Offering Panoramic Views While Traveling
Eco-Friendly Technology
Powered By The Most Abundant Resource In The World: AIR!
Made In U.S.A
U.S.A Manufactured With Every Home Elevator Pre-Assembled & Safety Tested Prior To Shipping
Architecture & Technical Information
Looking For Specifications & Drawings For The Cube?
Click The Link Below To Access Our Resources Page Which Contains Architecture Drawings, Technical Specifications & Installation Requirement For Our 2-Story Residential Elevator.
Download Brochure
Click the link below to download our digital brochure to learn more about our innovative home elevators.
Blogs For Home Elevator Education
If you're considering installing cube lifts in your home or business, there are essential factors to consider before diving...
read more