Affordable Accessibility Solved
Residential Elevators Designed For 2-Story Homes
Affordable Accessibility Solved
Residential Elevators Designed For 2-Story Homes
The Cube
Cost-Efficient Home Elevators
Remain in the comfort of your home and elevate your standard of living with The Cube, an innovative 2-Story residential elevator. Combining a cutting-edge design with revolutionary technology, this 2-passenger home elevator is an economical & attractive alternative to stairs. Easy-to-install with minimal construction required, the compact footprint of this residential elevator offers an elegant solution that seamlessly integrates with any home interior.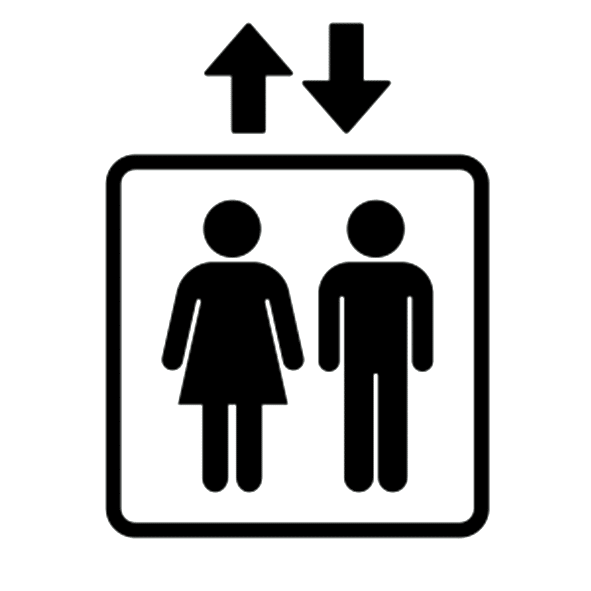 2-Story Home Elevators
Able to transport 2-passengers or 450 lbs, this residential elevator is the ideal solution for those in need of enhanced mobility to the 2nd level of their single family home.
Quick & Simple Installation
Resting on the existing ground floor, these self-supporting home elevators require minimal modifications to the residence and can be successfully installed in as little as 1-2 Days.
Optimize Space & Comfort
Combining a small footprint with user-friendly design, these residential elevators occupy less space in the home while still able to transport full size luggage, groceries and even walkers between floors.
The cost-saving, two story home elevator setting the global standard for luxury, innovation & convenience.
 Starting MSRP  i  Manufacturer's Suggested Retail Price (MSRP) for elevator as shown does not necessarily represent the authorized dealer's actual sale price. Final installation cost, shipping, state tax, local permits & inspections, and adjusted market value may vary depending upon location. Dealer sets actual price. Please consult your selected authorized dealer. Starting MSRP may also vary as a result of complexity of installation, options & upgrades and total length of elevator.

Symbol For Mobility & Simplicity
With no pre-construction shaft, pit or machine room, The Cube offers a faster, more flexible installation as the self-supporting home elevator simply rests on the existing ground floor.
With less modifications to the home, limitless possibilities await as this stylish residential elevator can be mounted almost anywhere inside the home.
1-2 Day Installation
Plug & Play Operation
Minimal Maintanence
Self-Supporting
Environmentally Friendly
Made In USA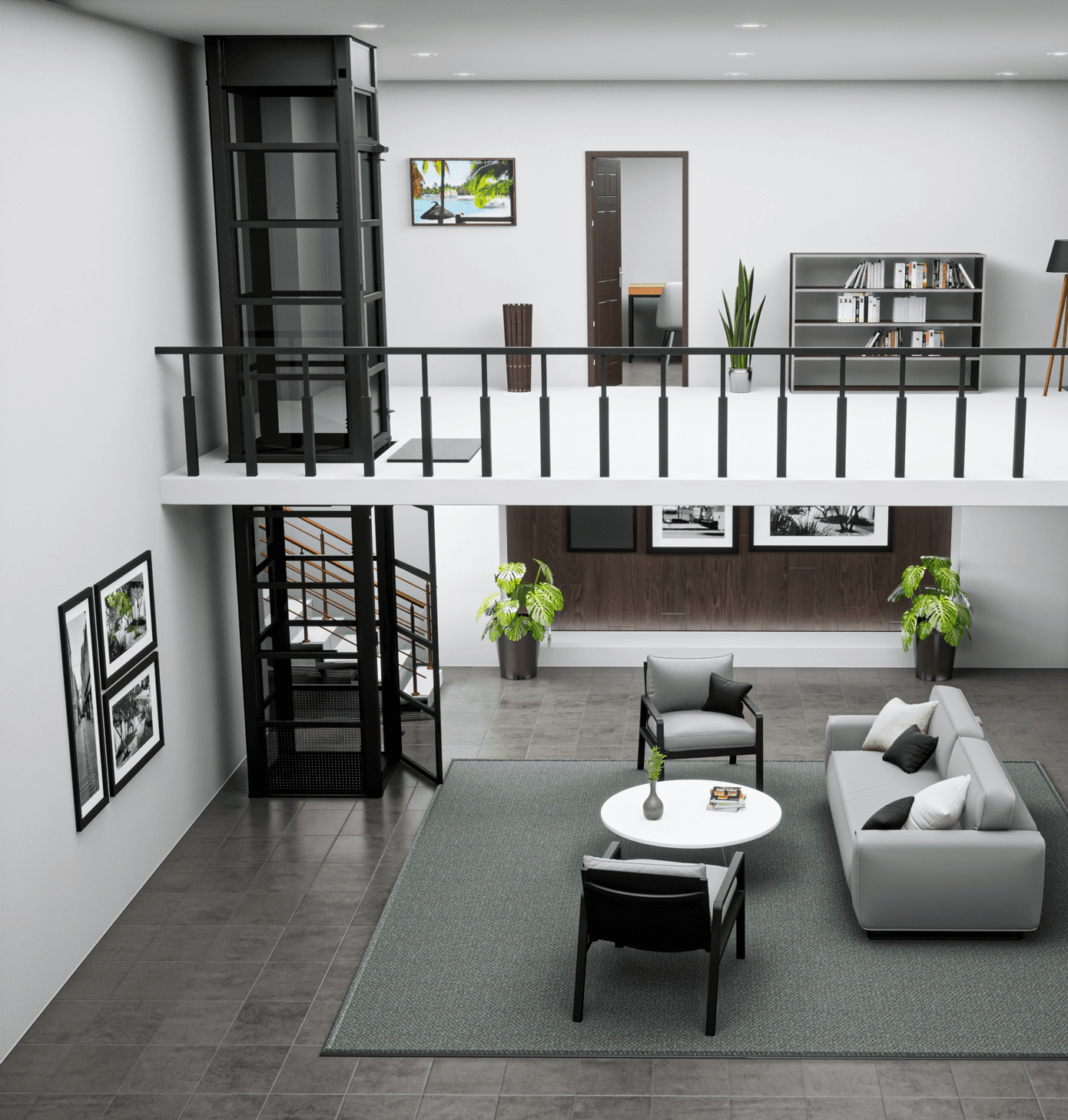 The Only Square Powered By Air
The only air-driven elevator designed as a square, The Cube operates using the cleanest elevator technology on the market.
Utilizing Pneumatic Technology® to generate lift, the elevator cabin smoothly moves up and down by air-suction and gravity. For over 20 years, Pneumatic Technology® has revolutionized the way people and goods are transported vertically inside their homes.
Pioneered by the inventors and original manufacturers of the Vacuum Elevator, The Cube is the latest evolution in this groundbreaking technology.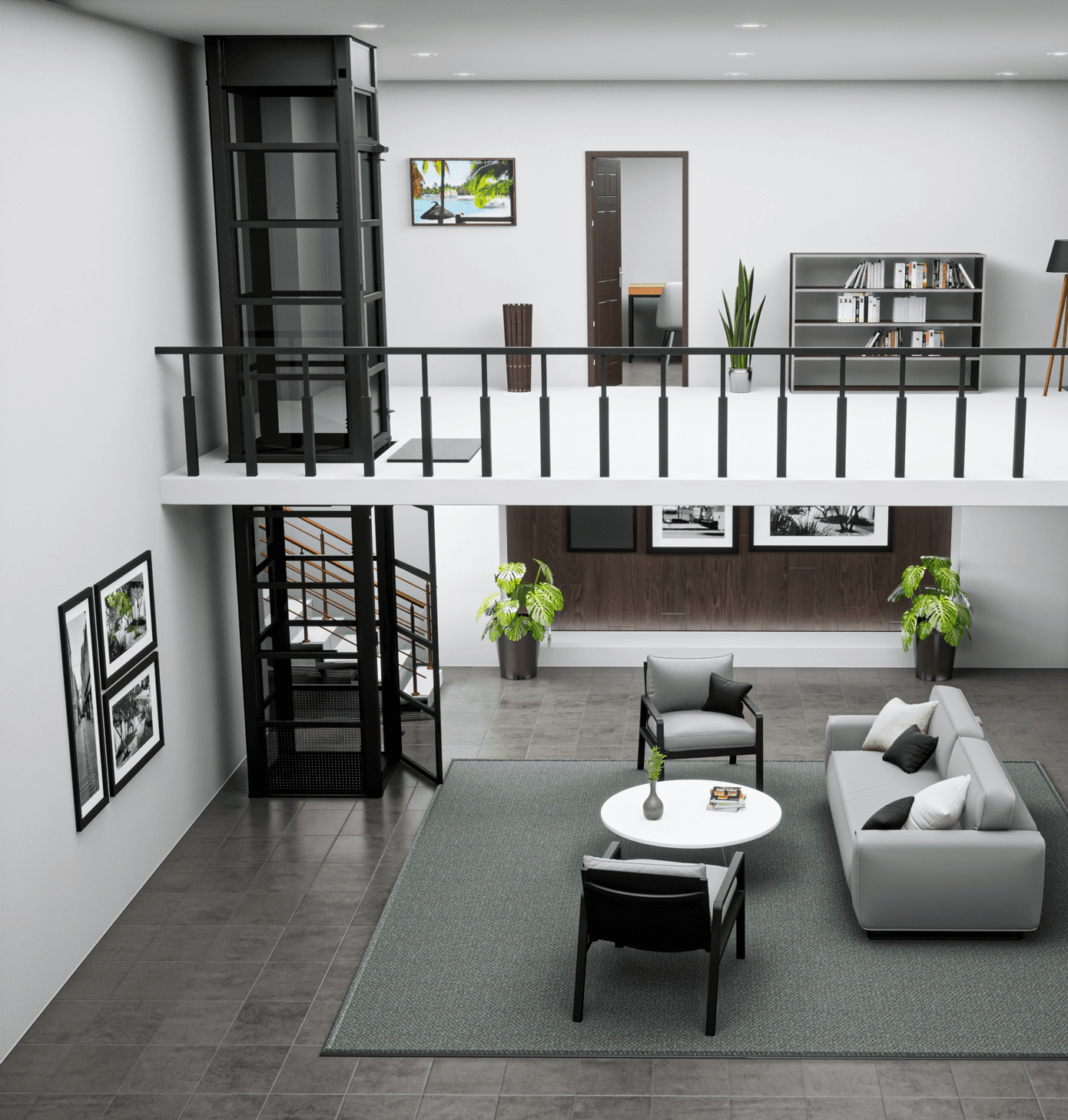 Built With Precision
Manufactured For A Vision
Engineered using components and materials of the highest craftsmanship, The Cube is proudly made in the U.S.A.
Headquartered in Miami, Florida, each home elevator is pre-assembled and safety tested at our factory prior to shipping ensuring every elevator produced meets the strictest quality & safety standards.
Having our customers always in mind and our engineering capabilities second to none, The Cube is where technology and design coincide to produce an affordable, energy efficient solution for any 2-Story home.
Residential Elevator Features
Efficiency and Innovation: Home Elevator Features For Accessible Living
Easy-To-Install
2-Story Installations Being Completed In As Little As 1-2 days
Compact Footprint
Space-Saving Residential Elevator Able To Transport Up To 2-Passengers
Affordable Elegance
Attractive & Aesthetically Pleasing Addition To Any Home
360° Degree Visibility
Square Design Offering Panoramic Views While Traveling
Eco-Friendly Technology
Powered By The Most Abundant Resource In The World: AIR!
Made In U.S.A
U.S.A Manufactured With Every Home Elevator Pre-Assembled & Safety Tested Prior To Shipping
The Safety of Each Passenger is Paramount
With The Cube, the application of fundamental physics and the utilization of attractive materials combine to produce an efficient and reliable home elevator for use worldwide.
Since introduced to the elevator industry in 2002, Pneumatic Elevators® have proven to be one of the most dependable & trusted accessibility solutions for single family homes.
In the event of power failure while in operation, the elevator car will automatically descend to the lowest level and the mechanical door lock opens to allow the passenger to safely exit.
Architecture & Technical Information
Looking For Specifications & Drawings For The Cube?
Click The Link Below To Access Our Resources Page Which Contains Architecture Drawings, Technical Specifications & Installation Requirement For Our 2-Story Residential Elevator.
Download Brochure
Click the link below to download our digital brochure to learn more about our innovative home elevators.
Blogs For Home Elevator Education
If you're considering installing cube lifts in your home or business, there are essential factors to consider before diving...
read more